---
*True Sports Fan*

Posts: 3352
Joined: Sat Apr 08, 2006 10:22 pm
Location: formerly So. Cal. (Long Beach, South Bay & the OC); relocated back to Honolulu
---
Moderator

Posts: 21923
Joined: Thu Dec 04, 2003 4:37 pm
MLB: Yankees
NBA: Sixers
NFL: Dolphins
---
Good get for the Warriors. Welcome to your new ohana!
Cats don't have owners. Cats have servants.
---
*True Sports Fan*

Posts: 3352
Joined: Sat Apr 08, 2006 10:22 pm
Location: formerly So. Cal. (Long Beach, South Bay & the OC); relocated back to Honolulu
---
Moderator

Posts: 12916
Joined: Sat Jun 26, 2004 8:06 pm
MLB: Cubs
NFL: Cowboys
Location: Mililani, HI
A multi-purpose player is joining the University of Hawaii football team next season.

Peter Manuma of Campbell High said he has accepted a 2021 scholarship offer from the Warriors.

"I've been thinking about it hard, praying on it, and I feel it's best for me and my family," Manuma said. "I won't be far from my parents."
https://www.staradvertiser.com/2020/06/ ... ball-team/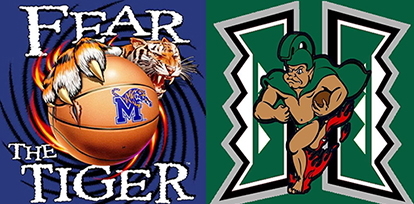 ---
Moderator

Posts: 10481
Joined: Sun Jan 04, 2004 12:45 am
Location: Honolulu
Great first local recruit commit for the new staff. Hope we can get more.
---
*True Sports Fan*

Posts: 3352
Joined: Sat Apr 08, 2006 10:22 pm
Location: formerly So. Cal. (Long Beach, South Bay & the OC); relocated back to Honolulu
---