Hall of famer

Posts: 2669
Joined: Mon Oct 26, 2015 12:53 pm
MLB: SF Giants
NBA: Dubs
NFL: 9ers
Location: Mainland
I've been watching some of the games that the lady Bows are playing and it seems like they are really pushing for a bigger crowd. It's almost pathetic in the push for bigger crowds by the media and players. I think the drop in fans has a lot to do with the coach, Laura Beeman and her inability to recruit and get her team up to play the next game. I think that the lack of local Hawaii players may be a small factor in the crowds being in the hundreds. Winning is a bigger factor in the small crowds. For some reason, the Lady Bows seem to have a higher BMI than most other teams in the Big West. I was waiting for a Mackenna Woodfolk type player at 6'1 or 6'2 with a more European style BMI. The drop-off from 6'4 Laura Rewers is 5'10 Myrrah Joseph at post. UCD was a winnable game but the momentum shifted when the coach for Davis started questioning the questionable fouls on her players. Then there were a lot of charging fouls called against the Lady Bows for charging even though the defenders were moving. No jumping off the bench by Laura Beeman. There is no fire in Laura Beeman. I would say to the Lady Bows to play for the love of the game and not the crowds. Winning isn't everything but the crowds wont help you win. The wahines did not lose in the last second against UCSB but it was in their poor shooting percentage. Play ball ladies, don't worry about the crowds.
---
Hall of famer

Posts: 2669
Joined: Mon Oct 26, 2015 12:53 pm
MLB: SF Giants
NBA: Dubs
NFL: 9ers
Location: Mainland
Good shooting percentage against Cal Poly made for a nice win especially with the made 3's. Always nice to see senior night with the three seniors Julissa Tago, Courtney Middap and Savannah Reier as Hawaii always does the best senior night. Good luck to their future success in their lives. Great family support for all three ladies. One nice thing to look for next year is Lauren Rewers is improving steadily and Nae Nae Calhoun can beat the press. One surprise is Casey Neubert who I haven't watched this season is a lefty and since Hawaii is a dominant right handed team she made a huge contribution off the bench and she should be a big contributor next year. They should have a good base for next year but they need to find some lady athletes who can play underneath. Good luck in the Big West Tourney.
---
Moderator

Posts: 13268
Joined: Sat Jun 26, 2004 8:06 pm
MLB: Cubs
NFL: Cowboys
Location: Mililani, HI
Number 4 seed. Not a great season but not too bad either.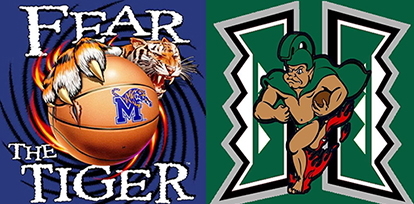 ---