Moderator

Posts: 10554
Joined: Sun Jan 04, 2004 12:45 am
Location: Honolulu
---
All-conference

Posts: 1374
Joined: Wed Nov 08, 2006 7:46 pm
MLB: Padres
Location: Lihue, Kauai
---
Seems to me that the things that make a Head Coach very very good, may not be fully seen in their previous roles as a coordinator or positional coach. Communication, personnel management and delegation of responsibility are so much greater in the Head Coach role. As far as Communication goes, in these clips, and anyone who has met and spent time with Coach Miano already knows; he has this capability.
I can't resist though, ladies and gentlemen, the next Head Coach of the University of Hawaii Warriors..... Christopher Walken. The similarity is uncanny.
Link
---
He's taking advantage of the opportunity to put his application in the best light. Taking the ball and running with it, as they say. We all get to see the real Rich, and his passion.
---
Hall of famer

Posts: 2181
Joined: Thu Jul 15, 2010 4:03 pm
MLB: Boston Red Sox
NBA: Dallas Mavericks
NFL: New England Patriots
based on these interviews he seems like he would be a good head coach however things are easier said than done. we'll see how he does with the jc recruiting these next couple of weeks. go warriors!
---
Miano said that most of the coaches love Hawaii. I wonder who doesn't?

He has been thru this before so when JJ left so I am not surprised that he is prepared when facing the media. I do remember him saying how this would be his dream job when he was just a fan.
Not doubting, not hating, not loving, just hoping because I am a fan.
Wyoming kicked our butts!
Welcome Coach Todd!!!
---
---
All-conference

Posts: 1296
Joined: Fri Dec 17, 2004 4:16 am
NBA: LA Lakers
NFL: Any team with UH players
Location: Honolulu now, Hilo then
Miano is very well spoken (unlike somebody) and very knowledgeable about the university and the program and what is important. There is no stumbling and rambling when he is asked question because he knows what he is doing. At first I wanted to see some guru big name coach, but after seeing these interviews and years of watching him at practice, I'm excited to see what he can do without having to follow the lead of some other coach.
On the radio he said "If I'm named head coach, I'm not going to micro manage." He'd probably let Rolo run his 2-back Tight end system that he wanted before Mack squashed the idea.

I think we need a young head coach that is knowledgeable and can keep up with the times. Miano has my vote right now
---
Hell, I'm sold...verbal from a 5 star corner? daym...either way hope for the best possible result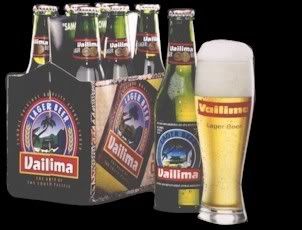 ---