---
*True Sports Fan*

Posts: 3461
Joined: Sat Apr 08, 2006 10:22 pm
Location: formerly So. Cal. (Long Beach, South Bay & the OC); relocated back to Honolulu
Last edited by
kapakahi
on Wed Apr 15, 2020 6:47 pm, edited 1 time in total.
---
Moderator

Posts: 13061
Joined: Sat Jun 26, 2004 8:06 pm
MLB: Cubs
NFL: Cowboys
Location: Mililani, HI
He will be a walk on
Stack, who will join UH as a walk-on, will provide competition at kicker. Ryan Meskell completed his eligibility following the 2019 SoFi Hawaii Bowl. In December, Liberty Hill (Texas) High kicker/punter Matt Shipley signed a 2020 letter of intent with the Warriors.
https://www.staradvertiser.com/2020/04/ ... ball-team/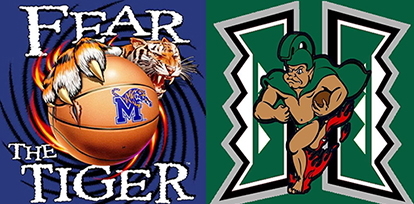 ---
Moderator

Posts: 21948
Joined: Thu Dec 04, 2003 4:37 pm
MLB: Yankees
NBA: Sixers
NFL: Dolphins
Was looking at him coming home back in December
BigWave96744

wrote:

↑

Sun Dec 08, 2019 3:42 pm

Oregon Ducks kicker Adam Stack to transfer

Updated Sep 09, 2019

Adam Stack, who was Oregon's kicker in 2018 but missed all of spring due to a hernia and lost the competition to freshman Camden Lewis, has chosen to transfer "to find an opportunity, a better opportunity for himself," Oregon coach Mario Cristobal announced.

"We certainly respect that and will help him in any way that we can," Cristobal said.

Stack, who had a 35-yard punt that landed inside the 20 in Oregon's 77-6 win over Nevada last week, was just 6 of 10 on field goals last season.

The junior from Honolulu, Hawaii will have two years of eligibility remaining.

www.oregonlive.com/ducks/2019/09/kicker ... regon.html
uhwarriors

wrote:

↑

Wed Dec 11, 2019 9:17 pm

BigWave96744

wrote:

↑

Wed Dec 11, 2019 11:13 am

uhwarriors

wrote:

↑

Wed Dec 11, 2019 10:39 am

Kicker Matthew Shipley has already committed. He's rated the #7 & 11th kicker in the country by Chris Sailer Kicking and Kohl's Kicking Camps.

Hirkley Latu has had 2 season ending injuries since coming off his 2 year mission. So he hasn't played in 4 years. Not saying he wouldn't be a good pickup but there's a lot to be concerned about.

Stack could walkon as a backup PK & Punter.
Don't know the status of Boyle (hasn't attempted a college FG yet) and Gaudion is a senior to be. Stack has plenty of friends on the current UH roster

I can't imagine Stack would give up a P5 school scholarship to walk on to a Group of 5 school. He's looking for a scholarship somewhere.
viewtopic.php?f=3&t=50901
---
---
Moderator

Posts: 10493
Joined: Sun Jan 04, 2004 12:45 am
Location: Honolulu
Looks like I was wrong. Stack gave up a full scholarship at Oregon to walk-on at UH.
---