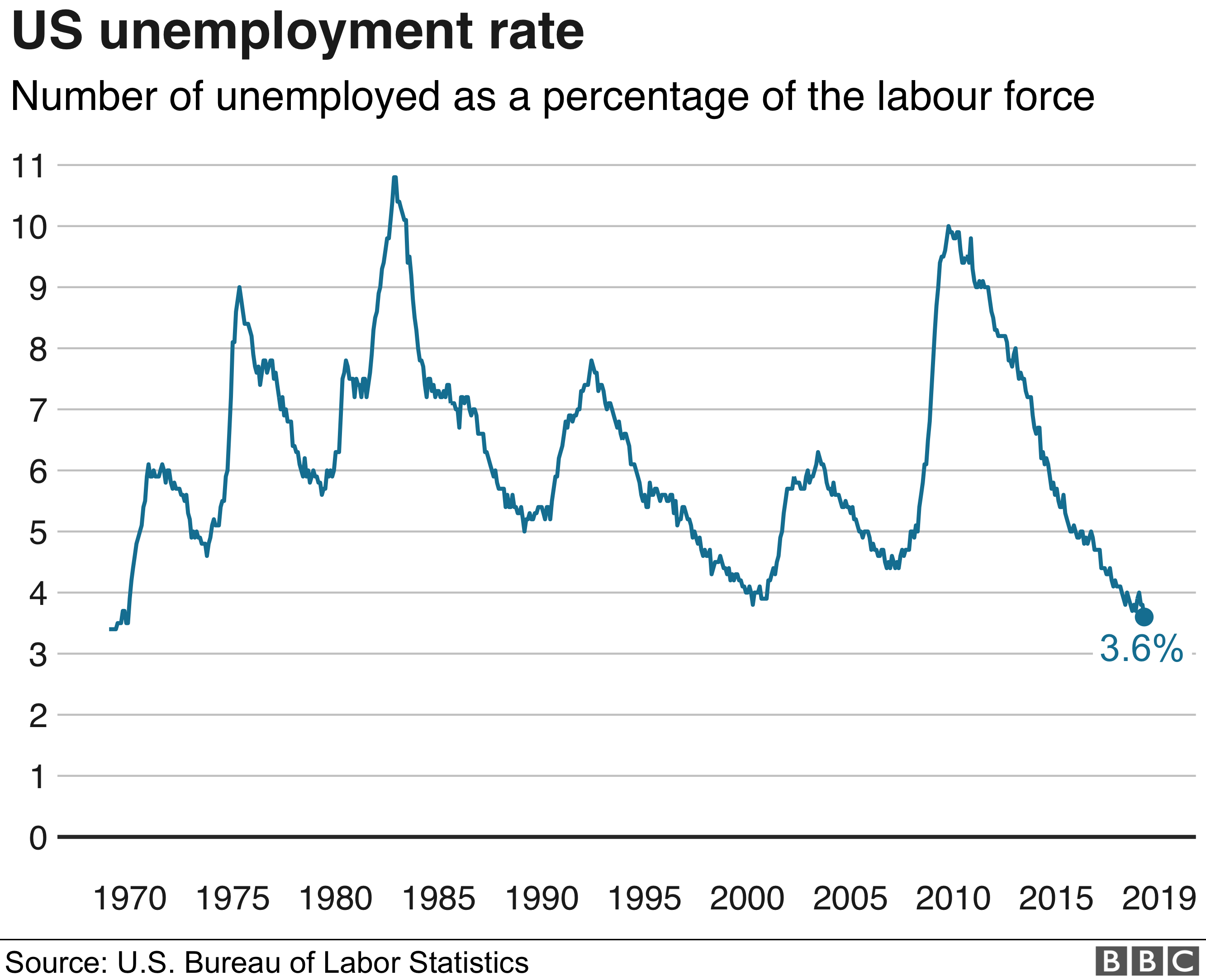 https://www.bbc.com/news/business-48145563
"Business spending is going towards digital transformation rather than investment in labour, which is proving deflationary," said Ms Curtin.
Much of the decrease in the unemployment rate is due to Obama policy. While the tax cut has been a boon to big business, it will be short lived as we all must pay the brunt of it in the end.
In my lifetime, I have never worried about border security.