---
*True Sports Fan*

Posts: 7470
Joined: Sat May 26, 2007 10:41 am
Location: Kailua (Oahu), Hawaii
Opinion: This could be the next gold mine for Tesla and other electric vehicles
Charging stations will outnumber gas stations, and batteries will be better and cheaper
By Vitaliy Katsenelson
October 5, 2019
Bloomberg News/Landov
When people think about charging electric cars, the first thought that comes to mind is: "So you are going to put charging
stations at gas stations. There will be long lines of people waiting to charge their cars, since it takes much longer to charge
an electric car than to fill a car with gas. It will never work."
Capitalism will take care of building out the charging infrastructure. I guesstimate that it costs about $8 to fully charge my
Tesla Model 3 at home (about 2.5 cents per mile) and $18 (6 cents per mile) at the Tesla Supercharger. My local utility charges
11 cents per kilowatt, and Tesla TSLA, -0.69% charges 24 cents. Thus, Tesla is making a 55% gross margin, or about $10, on
every Model 3 customer who "fills up." (Model X and Model S owners charge their cars for free.)
Read more
:
---
---
Moderator

Posts: 13046
Joined: Sat Jun 26, 2004 8:06 pm
MLB: Cubs
NFL: Cowboys
Location: Mililani, HI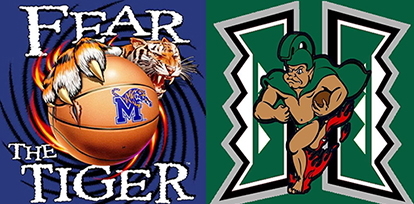 ---
Site Admin

Posts: 2873
Joined: Tue Oct 07, 2003 2:03 am
MLB: KC
NBA: NYK, MIA, DEN
Location: ¡uɹɐqɹǝqṉ
Contact:
pretty misleading article. looking at the german study, it does, for that particular region in germany because they primarily use different types of coal to generate their electricity. so yeah, if you use a way crappier way to generate your electricity than burning diesel fuel, you will pollute more, no matter what battery, recharging, or even car type you have.
super pain in the okole to get the number data, they don't source nicely so had to literally dig through a german research site and do a bunch of translation to get the numbers.
---
---
*True Sports Fan*

Posts: 7470
Joined: Sat May 26, 2007 10:41 am
Location: Kailua (Oahu), Hawaii
The Ford That Beat Ferrari
With the 1966 GT40 Mk II, Henry Ford II's quest to beat Ferrari at Le Mans was complete.
For the October 1966 issue, we took a deep dive into the car.
By Ron Wakefield
November 15, 2019
FORD

The release of Ford v. Ferrari, which tells the story of Carroll Shelby, Ken Miles and Ford's quest for Le Mans glory has us
going through the archives. From the October 1966 issue of R&T, please enjoy this thorough technical analysis of the car
that finally beat Ferrari—the GT40 Mk II. -Ed.
There's a lot of cheer in the Ford racing organization, from Ford general manager Don Frey right on out to the errand
boys in the three racing teams. After three years of trying, Ford became the first outfit to win the Le Mans 24-hr race
with an American car. And win they did, in grand style with a 1-2-3, even if the finishing order of the three wasn't quite
what Mr. Beebe had planned.
Why was the Ford performance so much better this year than in the two years past? Why did Ford campaign the big
Mark II, rather than the lighter GT40 with the 289 engine or the more advanced "J" car? Why a slow-turning 7-liter engine
instead of a lighter, high-output unit such as the Indianapolis DOHC engine? Or even the 7-liter single overhead cam?
Read more
:
---
*True Sports Fan*

Posts: 7470
Joined: Sat May 26, 2007 10:41 am
Location: Kailua (Oahu), Hawaii
Science Says This Is the Best Way to Grab Your Steering Wheel
It's not at 10 and 2.
By Caroline Delbert
November 20, 2019
TOMASZ ZAJDA / EYEEM
Researchers in Japan have conducted a very small, very specific study on how hand position on the steering wheel affects
how our muscles work, which in turn distorts how hard we believe we have to work to turn the wheel. The study positioned
nine men behind a specially designed partial steering wheel that looks more like an airplane's steering yoke.
The researchers measured their muscle exertion at four set positions beginning with the wheel in a neutral position where
the "crossbar" part is horizontal. They measured movements from 60°, 30°, -30°, and -60° starting positions. Drivers
were only allowed to put one hand on the wheel. The accepted "best practice" for steering wheel position in the age of
the airbag is at 3:00 and 9:00, which would be neutral position in this study.
Read more
:
---
*True Sports Fan*

Posts: 7470
Joined: Sat May 26, 2007 10:41 am
Location: Kailua (Oahu), Hawaii
Deadly Defect Found In Another Version Of Takata Airbags
By Tom Krisher
AP Auto Writer
Dec. 4, 2019
Paul Sancya, ASSOCIATED PRESS
DETROIT (AP) — A new and distinct problem has been discovered in air bags made by the now bankrupt company
Takata which has led to at least one death.
The recently discovered malfunction is different than the defect that led to at least 24 deaths and hundreds of
injuries worldwide, though the result, like the earlier issue, leads to air bags that can explode and hurl shrapnel,
killing or injuring people.
The company is adding about 1.4 million front driver inflators to recalls in the U.S., according to government
documents posted Wednesday.
Read more
:
---
---
*True Sports Fan*

Posts: 7470
Joined: Sat May 26, 2007 10:41 am
Location: Kailua (Oahu), Hawaii
---
---