Hollywood News!!!! (all tings dat mattah in Pop Culture!)
Wednesday (November 18, 2009) "Hump Day" stories developing. . . .
Johnny Depp Is People Magazine's "Sexiest Man Alive" for 2009!
Johnny Depp,
is People Magazine's
"Sexiest Man Alive" for 2009!
People Magazine paid tribute to the Pirate Man, Johnny Depp, for being the "Sexiest Man Alive" for 2009! Depp joins a "select" company of men who have won the award TWICE (Brad Pitt and George Clooney are the other two). Depp was honored in 2003.

Depp "beat out" the likes of Twilight Saga's Robert Pattison, Wolverine's Ryan Reynolds, Jake Gylenhall (the upcoming "Brothers" and the long-awaited Prince of Persia), Hangover star Bradley Cooper, Iron Man's Robert Downey Jr., Soccer Idol David Beckham, Gilles Marini (Tv's Brothers and Sisters), Nick Cannon, American Idol runnerup Adam Lambert, and Harold and Kumar's John Cho.

Other notable SMA winners have been Matt Damon, Hugh Jackman, Matthew McCougnahay, Jude Law, Ben Affleck, and Pierce Brosnan.

At 46, Depp is guaranteed to earn a staggering $38M for the 4th installment of the Pirates of the Carribean series due out tentatively in 2011. Depp lives on his Bahamian island with his wife Vanessa Paradis and two children Lily Rose, 8, and Jack, 5.
See the People cover of Depp and full article:
http://www.people.com/people/package/ar ... 94,00.html
The Amazing Story of Baltimore Raven Offensive Tackle Michael Oher!
Baltimore Ravens football player
Michael Oher.
Oher's life story is the subject of the film, "The Blind Side."
Oher's Story is the Subject of the Sandra Bullock film, "The Blind Side" Opening Nov. 20
(guidepost)
During his young life, current Baltimore Raven offensive tackle Michael Oher was homeless and bouncing from couch to couch until his life was changed when he was taken in by the Tuohy family. Oher's inspirational story is a testament to the power of family, faith and hope, that eventually became a book Blind Side: The Evolution of A Game, and then a film, "The Blind Side" starring Sandra Bullock and Tim McGraw.

Oher is one of 12 siblings who was semi-raised by a crack addict. He and his siblings would survive by begging for food from neighbors and hiding from social services. With no one to care for him, Oher spent his days on the basketball courts of Hurt Village, a housing project that was so dilapidated that the city of Memphis abandoned it.

When he was a 16-year-old in Memphis, Tennessee, Oher was essentially homeless, going from foster homes to various friends' houses, though none of them felt like a home. However, that all changed with Oher was noticed by Sean and Leigh Anne Tuohy.

After seeing him walking outside in below freezing temperatures with only a t-shirt and shorts on, the Tuohy's took him in, which in turn became a life-changing experience for everyone.

The couple hired a tutor to help Oher makeup for his years of missed education and eventually became eligible to attend school. Most likely because of his commanding 6-foot-5 frame, Oher was brought onto the school's football team.
Proud adoptive parents
Sean and Leigh Anne Tuohy
, pictured with Michael Oher!
Today, he is an offensive tackle for the Baltimore Ravens.

The release of the film on November 20 coincides with National Adoption Day--and recognition that 130,000 kids and young adults like Michael Oher are waiting for a family to adopt them.
See "The Blind Side" trailer:
Link
Erin Andrew's "Peeping Tom" Is Officially Charged!
Michael Barrett,
Erin Andrew's peeping tom.
(TMZ)
Michael Barrett, the man who secretly filmed ESPN reporter Erin Andrews naked in various hotel rooms around the country, was officially charged with 1 count of interstate stalking. According to Federal charging documents, Barrett followed Andrews around the country calling various hotels to ask if the ESPN reporter was staying at that location.

When Barrett "struck gold," he immediately booked the room next door to her and fixated a peephole device and took video of Andrews. He then used the internet to send the video to his email account.

Barrett, at one time, sent one of his videos to TMZ but they did not post it. He posted some of his videos to his Google video account calling the video, "Erin Andrews naked butt."

Barrett's lawyer said, "Mr. Barrett would like to express his deep regret for the circumstances that have caused the issuance of the charges against him today. It is his sincere hope that this matter can be resolved as soon as possible."
HOLLYWOOD SHORTS!!!!!!
Sarah Palin and her children
with
Oprah Winfrey.
Palin's interview was a big hit on Oprah!
(EW)
Sarah Palin's visit on the Oprah Winfrey was a "God-send" for the talk-show host, who had her highest ratings in two years! Palin's interview even beat out the much anticipated interview of Whitney Houston! The former VP candidate was out promoting her new book, "Going Rogue," which is atop the bestseller list.

Was the big ratings an indication of a large gathering of Sarah Palin fans or out of sheer curiousity? Doesn't matter, the Big O is happy that she played in front of a BIG audience this time!
Aaron Eckhart
and
Molly Sims
are
reported to be a couple!
Aaron Eckhart (The Dark Knight, Love Happens) and actress/model Molly Sims are a couple as confirmed by People Magazine. The couple has been dating for two weeks now! They were last spotted in Baton Rouge, Louisiana having dinner together.
Ryan O'Neal and Farrah Fawcett.
O'Neal said that the
couple agreed that their son Redmond would be the primary beneficiary of her will.
Ryan O'Neal did not confirm if he received anything from the will of long-time love Farrah Fawcett but he did confirm that he and Farrah agreed that their son Redmond would be the primary beneficiary of Farrah's assets. O'Neal added that he is financially well-off from real estate investments he made earlier in his career, so he's set.
Wilmer Valderrama and Avril Lavigne.
A new couple?
A new couple in the works? Actor Wilmer Valderama and musician Avril Lavigne. A source said that the two had been friends and things started to heat up last month. Seen together at a Hollywood nightclub Wonderland, the two stayed until closing at 2am.
"The Box"
is a
major bomb at the Box-Office!
Cameron Diaz and James Marsden's film, "The Box" has been a certified bomb at the box office. The horror film was panned by critics and moviegoers. Cinemascore, the film industry's top research company, said that the film was the 4th LEAST popular film of the decade!
Carrie Underwood
and
Mike Fischer.
Underwood says NO to "living in sin."
Country star Carrie Underwood shot down rumors of her planning to "live in" with boyfriend hockey player Mike Fischer by saying that she doesn't believe in that.
2008 Miss Japan
Hiroko Mima
and 2008 Miss Trinidad and Tobago
Anya Ayoung-Chee.
Anya's boyfriend says that
Mima was NOT the one in the sex tape!
The recent "Miss Universe" sex tape scandal which was reported to involve 2008 Miss Japan Hiroko Mima and 2008 Miss Trinidad and Tobago Anya Ayoung-Chee is a case of "mistaken identity" according to Anya's boyfriend Wyatt Gallery, who was also in the video. Gallery says, "that is NOT Hiroko Mima in the video but a look-alike."

Gallery also explains that the video was "stolen" from his laptop when brought it in for repairs at a Trinidad repair shop.
Carrie Prejean.
Vivid Entertainment
is turning
"up the heat" in its legality to release the notorious sex tape by the former Miss California!
Vivid Entertainment says that they will release the solo porn tape of former Miss California Carrie Prejean WITH OR WITHOUT her consent! Prejean's legal team said NO WAY is that happening!

Prejean has refused to allow the video to be bought by the porn company for a reported $1M.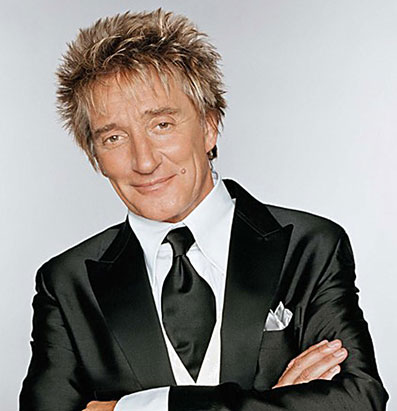 Singer
Rod Stewart
is being
sued. . . by his own lawyers?
Aw crap! What to do when your OWN LAWYERS are suing you? That's what's happening to crooner Rod Stewart who is being sued by his own lawyers for $3.3M for their services on 3 separate cases that were unpaid for! So who represents Stewart in that case?

Might as well give up and pay those sharks!
WHO IS SUING MICHAEL JACKSON?
The late
Michael Jackson,
gets his "goofy on." You'd go nuts too with all these creditors "coming out of the woodwork!"
Yesterday, the London law firm of Arnold and Porter put in their creditor's claim with the Michael Jackson Estate and they wanted to be paid in British pounds! The firm claims that they are owed for services rendered between February and June 2009.

The amount in British pounds, 103, 179.10. Which amounts to over $173,000 in U.S..

Not bad, considering most of the claims have been seven-figures and above!

Put in the I.O.U. stack! NEXT!!!!!!
Sammy Sosa
new "whiter" face has
stirred some debate as to why he decided to change his complexion!
The new lighter complexion of former baseball player Sammy Sosa has stirred some debate on why Sosa decided to "whiten" his face. SITV.com Online Editor Jesus Trivino Alarcon's interesting commentary in Essence magazine recalls a past Dominican Dictator Rafael Trujillo (1930-1961) who instilled hate among his people towards the African Dominicans and Haitians.

This hatred resulted in the Parsley Massacre in which tens of thousands of Haitians were killed and led to Jewish refugees from Europe to come to the island in order to "lighten" the Afro-isle.

Trujillo self-hatred was evident when he would powder his own face to lighten his skin. This racist idealogy permeated the islands and Sosa may be a product of a Afro-latino culture that embraces a whiter complexion as opposed to a dark complexion. Alarcon adds that "Latinos are still under the Spanish spell that--white is better."
See the full article:
http://www.essence.com/news/commentary_ ... hp?cnn=yes
New Jersey's
Bon Jovi
has the
no.1 album in the nation!
Nielsen Soundscan numbers found Bon Jovi at no. 1 on the album charts with their album, "The Circle", selling 163,000 copies. No. 2 is a holiday collection "My Christmas" from famed tenor Andrea Bocelli.

Dropping to no. 3 is Carrie Underwood's "Play On" while Michael Jackson's movie soundtrack "This Is It" took no. 4. Country pop star Taylor Swift rounded out the top 5 with her multi-million selling (4.3M to be exact) "Fearless."