Chris Petersen is just a superior coach over many college coaches. He's just that good and a class act as well.
---
---
Moderator

Posts: 12902
Joined: Sat Jun 26, 2004 8:06 pm
MLB: Cubs
NFL: Cowboys
Location: Mililani, HI
WarriorTyme

wrote:

↑

Sat Sep 14, 2019 5:01 pm

Chris Peterson always out coached Hawaii coaches… except June Jones in 2007. It not like Chris Peterson didn't coach against Hawaii RnS when McMackin was head coach/Rolo was OC and stomped them with Boise State. No one should be surprised Hawaii got outcoaches by Chris Peterson.
Peterson outcoaches most coaches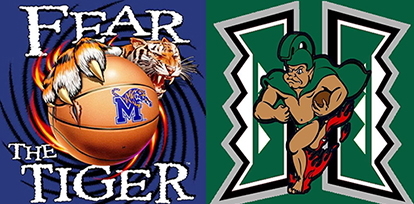 ---
Hall of famer

Posts: 2168
Joined: Thu Jul 15, 2010 4:03 pm
MLB: Boston Red Sox
NBA: Dallas Mavericks
NFL: New England Patriots
Peterson is a good coach but let's not forget he working with much greater talent than Hawaii. Yes recruiting is part of coaching but it's easier when your part great programs (Boise always leads the MW in recruiting and Washington is a premier Pac12 school). Put Peterson in Hawaii I still don't believe Hawaii would become a national power. For Hawaii to truly take the next step it gonna take some major changes that go well beyond the coaching!
---
*True Sports Fan*

Posts: 19383
Joined: Wed Apr 21, 2004 7:54 pm
MLB: Colorado Rockies
NBA: Denver Nuggets
NFL: Seattle Seahawks
Location: Oklahoma City via Casper, WYO
Contact:
I despise the turds aka BYU!!!!! And that's the G-rated version of my true feelings towards them.
---
wyokie

wrote:

↑

Sat Sep 14, 2019 5:34 pm

I despise the turds aka BYU!!!!! And that's the G-rated version of my true feelings towards them.
I'm a BYU hater as well. I hope they get a spanking from Washington. Although BYU QB is an excellent athlete I despise his cockiness. I hope they go down hard!!!!
---
The RPO is a good weapon when the opponent puts only 5 in the box. Too bad we couldn't utilize it more in the first half. It worked well in the 3rd qtr.
---
All-conference

Posts: 1390
Joined: Sat Aug 06, 2016 9:33 am
MLB: Rangers
NBA: Clippers
I didn't see the game and the radio guys really do not do a good job of painting a picture of what they're seeing on the field. For instance, I didn't know we played a little RPO in the game, or perhaps I missed them saying it. IDK.
No mattah how critical, I support da coach, Rolo. I love what he doing wit Da WARRIORS.
---
I'm hoping at some point this year our D will start to play a whole 4qtrs the way they have been playing the second half of each game thus far this year, we don't have to be great just decent to good and we will win a lot of games.
---
The college football day was full of very good teams pounding decent teams ... nothing unusual about this game
---