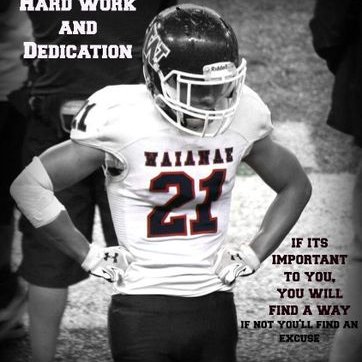 Defensive back Tony Cabral, a 2018 Waianae High graduate, is joining the Warriors as a preferred walk-on.
Cabral is enrolled in UH's second summer session, which began yesterday.
Cabral is 5 feet 10, 165 pounds and is capable of running 40 yards in 4.58 seconds. His vertical jump is listed at 32 inches.
Cabral is projected to compete at cornerback for the Warriors.
http://www.hawaiiwarriorworld.com/footb ... -warriors/
https://www.hudl.com/profile/7886366/Tony-Cabral