BigWaveDave96744 has posted some photos of the Warriors at practice in the SportsHawaii.com football forum.  Here's one of receiver Rodney Bradley: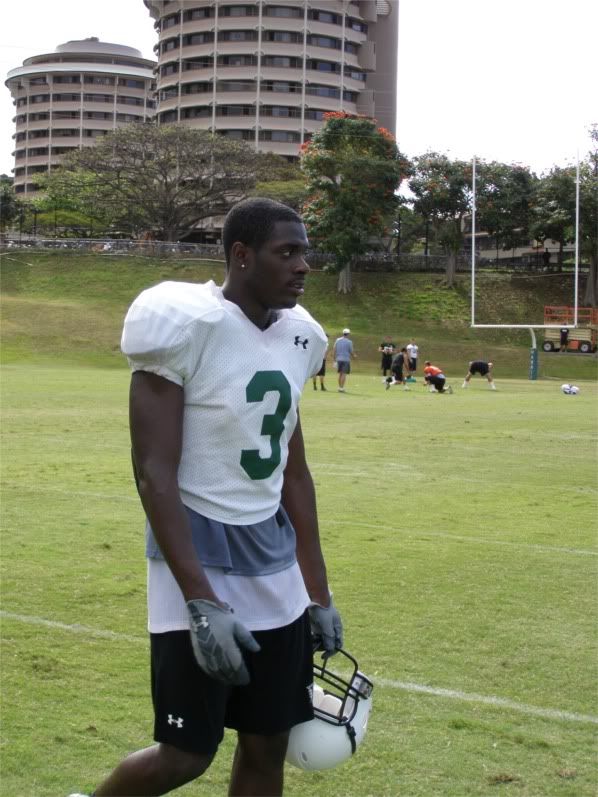 As for today's practice, crackers and Kahuluu Imua Warriors both have reports.  Here's an excerpt:
Defense: Speaking of the future, Lewis Walker is getting some playing time and is coming along well. Kenny Estes is also seeing some good playing time. Hanohano and Correa is getting field time but I wish Paipai would. The big red-shirt freshman is still not in pads but is in some drills. Young Meatoga got praise from Coach Mac and told all the oher D-tackles to follow his example in fighting hard in getting across the line of scrimage fast. I see Leatigaga playing D-tackle, I think a good move because of his size.